New Releases…
It's time to stock your shelves! There are some interesting books in stores now.
Young Adult Contemporary, Available Now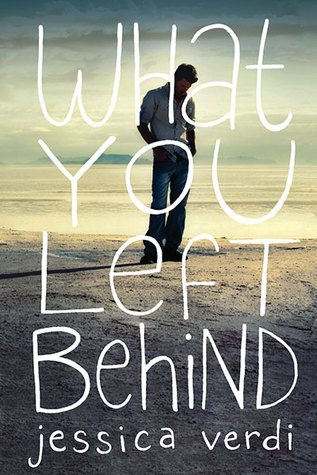 Goodreads.com Description:" It's all Ryden's fault. If he hadn't gotten Meg pregnant, she would have never stopped her chemo treatments and would still be alive. Instead, he's failing fatherhood one dirty diaper at a time. And it's not like he's had time to grieve while struggling to care for their infant daughter, start his senior year, and earn the soccer scholarship he needs to go to college.
The one person who makes Ryden feel like his old self is Joni. She's fun and energetic—and doesn't know he has a baby. But the more time they spend together, the harder it becomes to keep his two worlds separate. Finding one of Meg's journals only stirs up old emotions, and Ryden's convinced Meg left other notebooks for him to find, some message to help his new life make sense. But how is he going to have a future if he can't let go of the past?"
Adult Historical Paranormal, Available Now
Goodreads.com Description: Victorian London: For five years, Charlotte (Charlie) Holloway has lived as a boy in the slums. But when one theft too many gets her arrested, her only means of escape lies with a dead man. Charlie hasn't raised a spirit since she first discovered she could do so five years ago. That time, her father banished her. This time, she brings even more trouble upon herself.
People are now hunting Charlie all over London, but only one man succeeds in capturing her.
Lincoln Fitzroy is the mysterious head of a secret organization on the trail of a madman who needs a necromancer to control his newly "made" creatures. There was only one known necromancer in the world – Charlotte – but now there appears to be two. Lincoln captures the willful Charlie in the hopes the boy will lead him to Charlotte. But what happens when he discovers the boy is in fact the young woman he's been searching for all along? And will she agree to work for the man who held her against her will, and for an organization she doesn't trust?
Because Lincoln and his ministry might be just as dangerous as the madman they're hunting."
Adult Contemporary, Available August 18
Goodreads.com Description: "From the beloved New York Times bestselling author of The Language of Flowers comes her much-anticipated new novel about young love, hard choices, and hope against all odds.
For fourteen years, Letty Espinosa has worked three jobs around San Francisco to make ends meet while her mother raised her children—Alex, now fifteen, and Luna, six—in their tiny apartment on a forgotten spit of wetlands near the bay. But now Letty's parents are returning to Mexico, and Letty must step up and become a mother for the first time in her life.
Navigating this new terrain is challenging for Letty, especially as Luna desperately misses her grandparents and Alex, who is falling in love with a classmate, is unwilling to give his mother a chance. Letty comes up with a plan to help the family escape the dangerous neighborhood and heartbreaking injustice that have marked their lives, but one wrong move could jeopardize everything she's worked for and her family's fragile hopes for the future.
Vanessa Diffenbaugh blends gorgeous prose with compelling themes of motherhood, undocumented immigration, and the American Dream in a powerful and prescient story about family."
Young Adult High Fantasy, Available August 18th
 Goodreads.com Description: "Imagine a time when the gods turn a blind eye to the agony of men, when the last of the hellions roam the plains and evil stirs beyond the edges of the map. A time when cities burn, and in their ashes, empires rise.
Alexander, Macedonia's sixteen-year-old heir, is on the brink of discovering his fated role in conquering the known world but finds himself drawn to newcomer Katerina, who must navigate the dark secrets of court life while hiding her own mission: kill the Queen. But Kat's first love, Jacob, will go to unthinkable lengths to win her, even if it means competing for her heart with Hephaestion, a murderer sheltered by the prince. And far across the sea, Zofia, a Persian princess and Alexander's unmet fiancée, wants to alter her destiny by seeking the famed and deadly Spirit Eaters.
Weaving fantasy with the salacious and fascinating details of real history, New York Times bestselling author Eleanor Herman reimagines the greatest emperor the world has ever known: Alexander the Great, in the first book of the Blood of Gods and Royals series."
Young Adult Paranormal, Available August 18th
 Goodreads.com Description: "Twelve years ago Stella and Jeanie vanished while picking strawberries. Stella returned minutes later, with no memory of what happened. Jeanie was never seen or heard from again.
Now Stella is seventeen, and she's over it. She's the lucky one who survived, and sure, the case is still cloaked in mystery—and it's her small town's ugly legacy—but Stella is focused on the coming summer. She's got a great best friend, a hookup with an irresistibly crooked smile, and two months of beach days stretching out before her.
Then along comes a corpse, a little girl who washes up in an ancient cemetery after a mudslide, and who has red hair just like Jeanie did. Suddenly memories of that haunting day begin to return, and when Stella discovers that other red-headed girls have gone missing as well, she begins to suspect that something sinister is at work.
And before the summer ends, Stella will learn the hard way that if you hunt for monsters, you will find them."
What are you adding to your reading list?